SDSS Plate Necklace or Keychain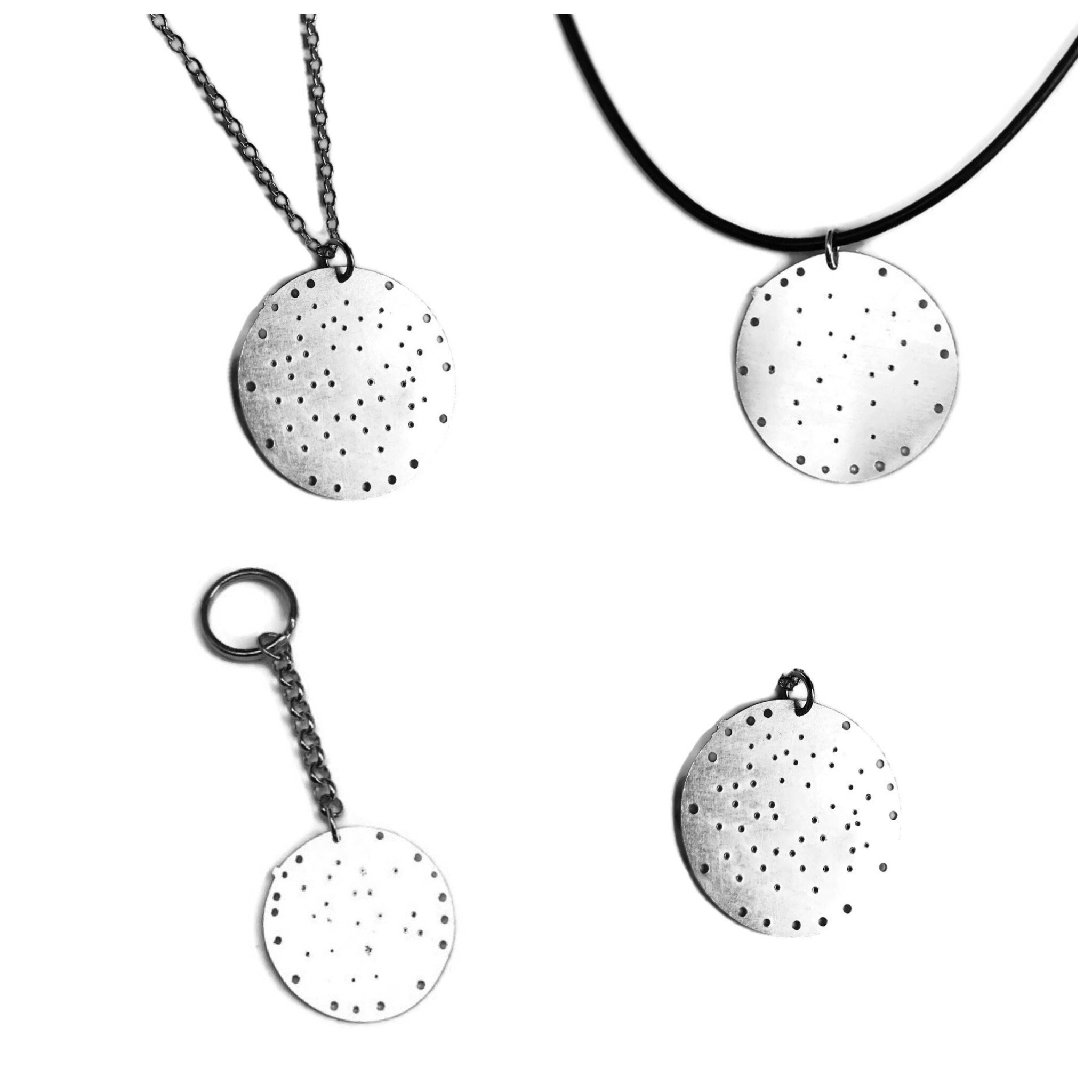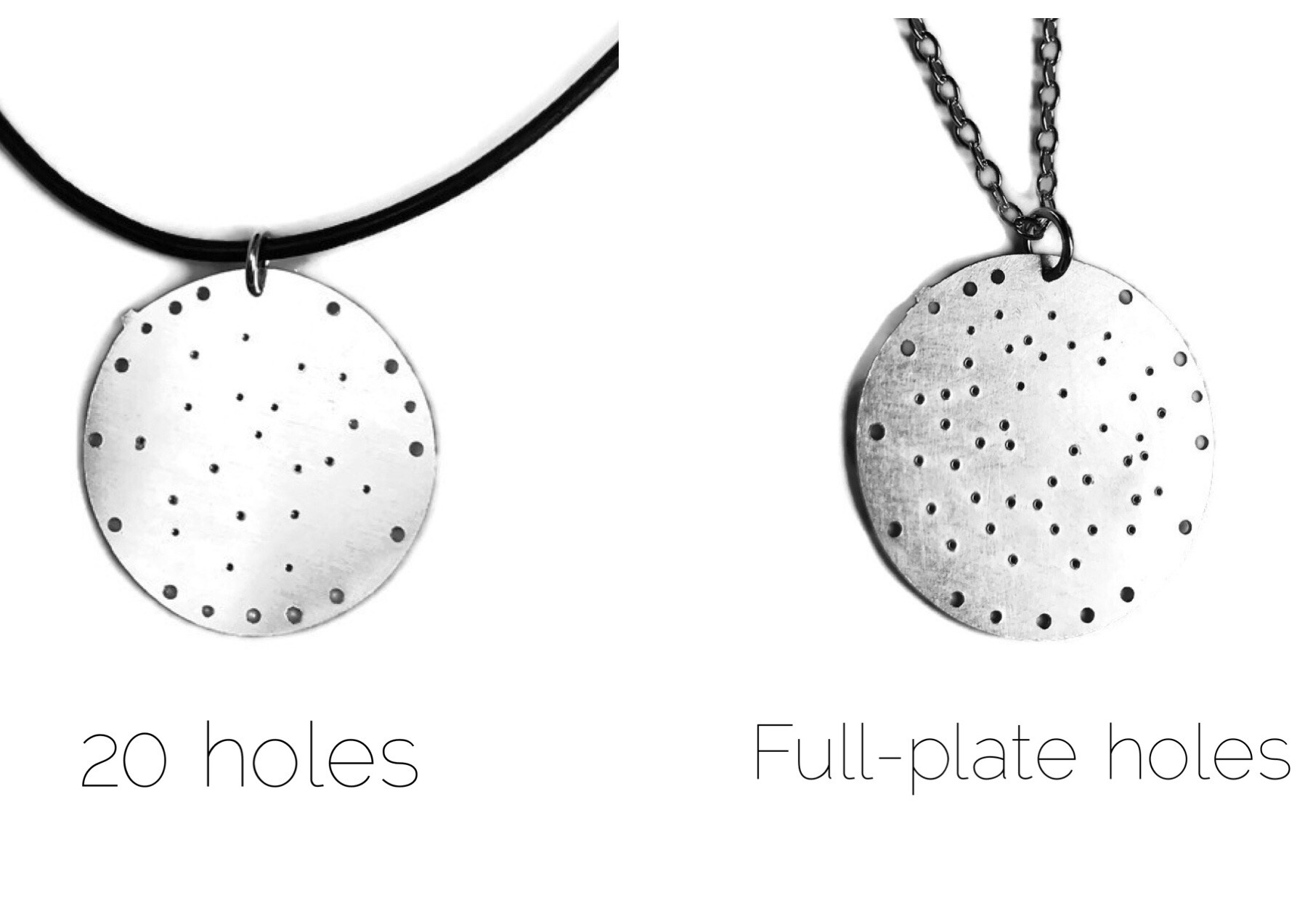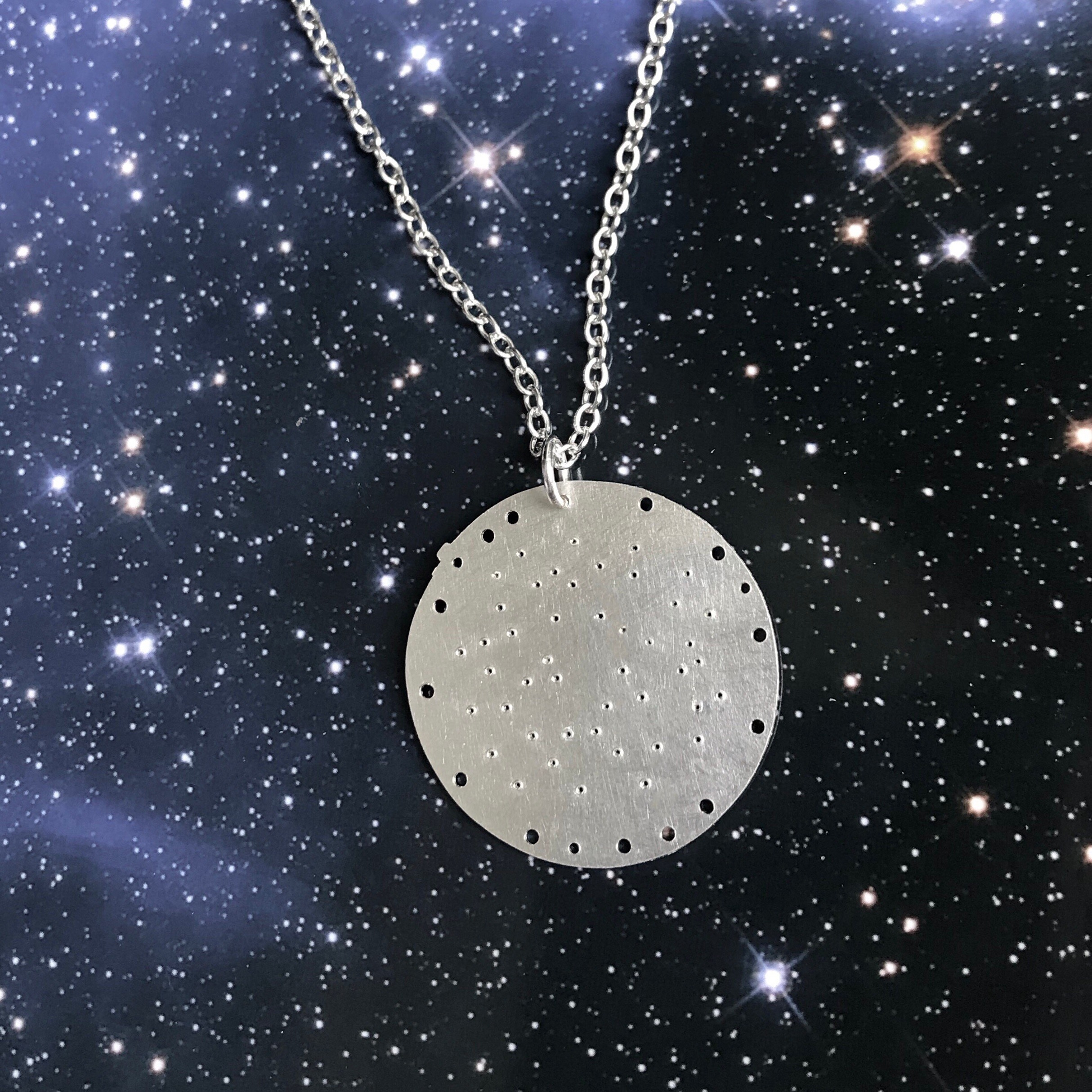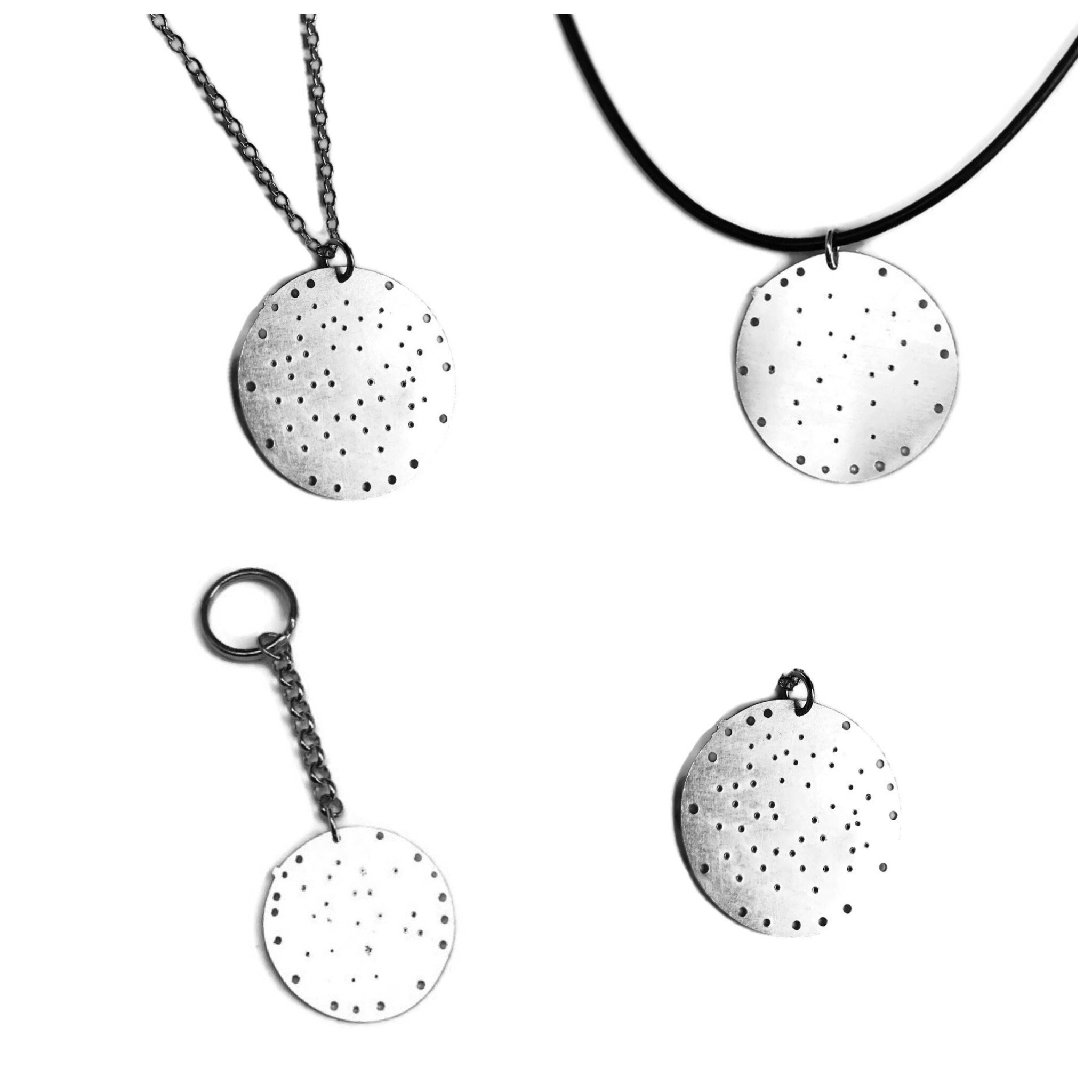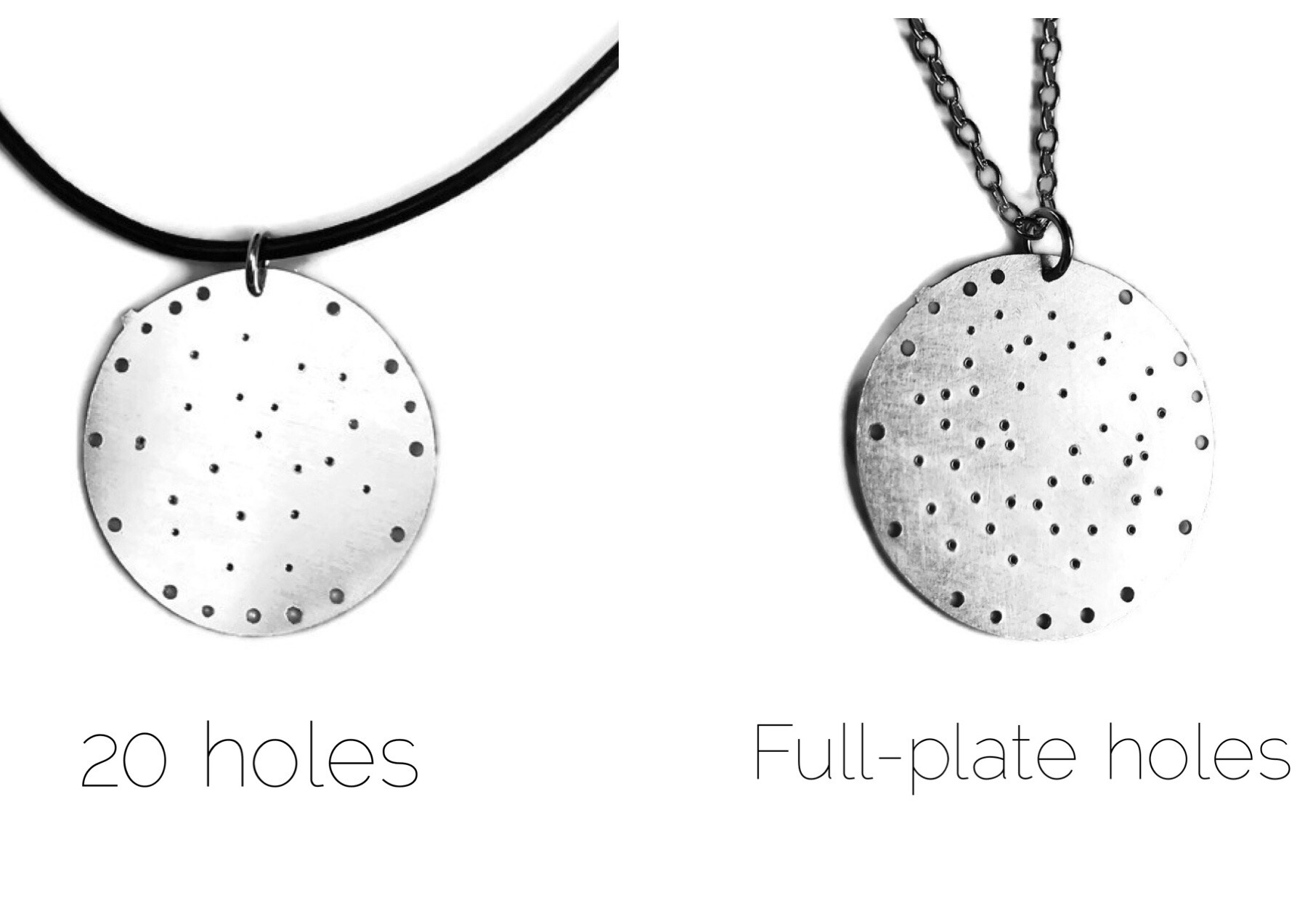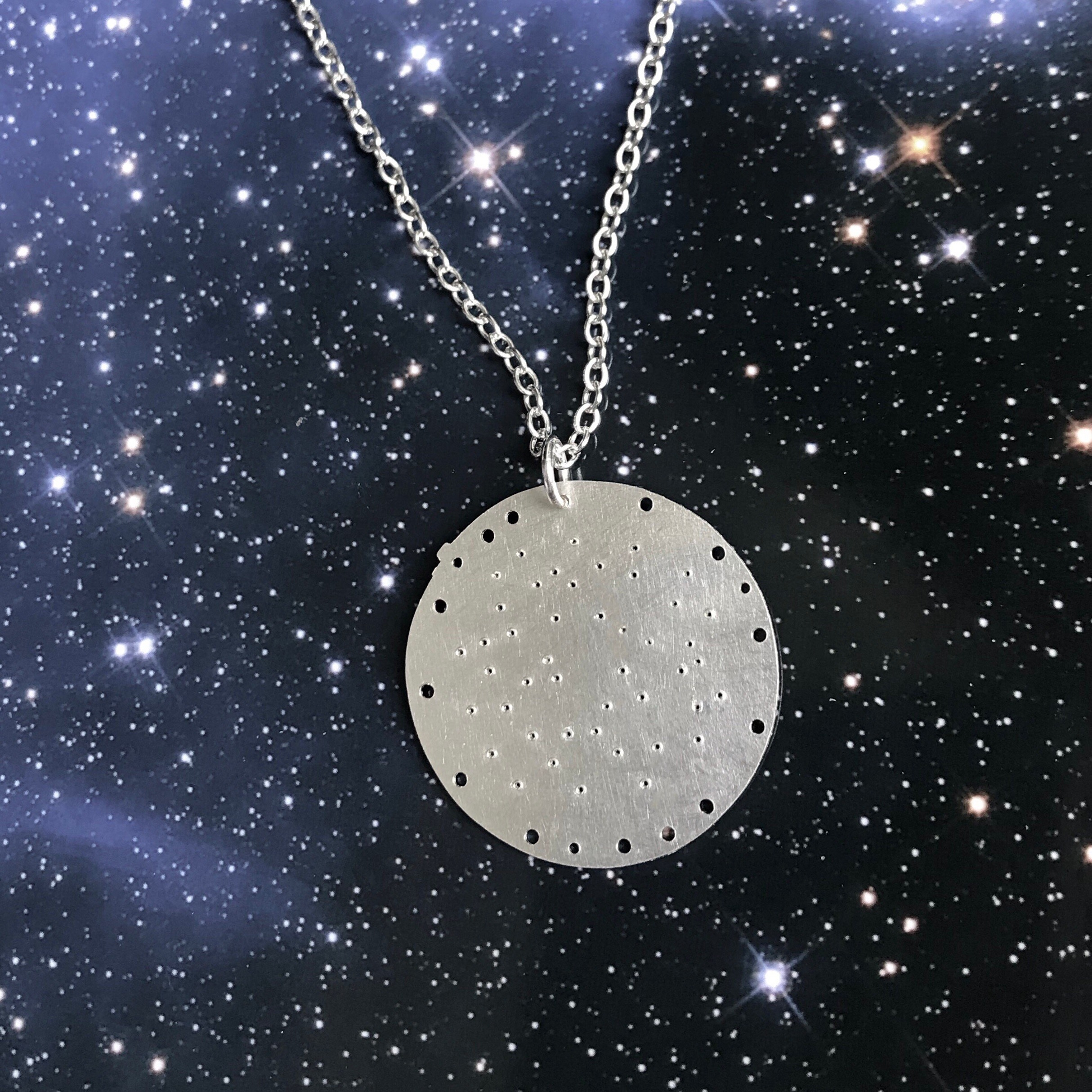 SDSS Plate Necklace or Keychain
Each .925 sterling silver mini-plate measures 1" (2.5 cm) in diameter and is cut, drilled, and finished by hand. Necklaces are 18" (46 cm). To celebrate 20 years, you have the option of 20 plug holes or a full plate of holes.
Tactile Melodies is teaming up with Sloan Digital Sky Survey and Startorialist to celebrate 20 years of SDSS observations!
Pieces are made to order - please allow extra time for production.
To learn more about SDSS plug plates, click here.